Axymatic helps companies optimise their production processes through robotisation and automation. We find the best solution to optimise your operations by providing you with the right technical and engineering know-how.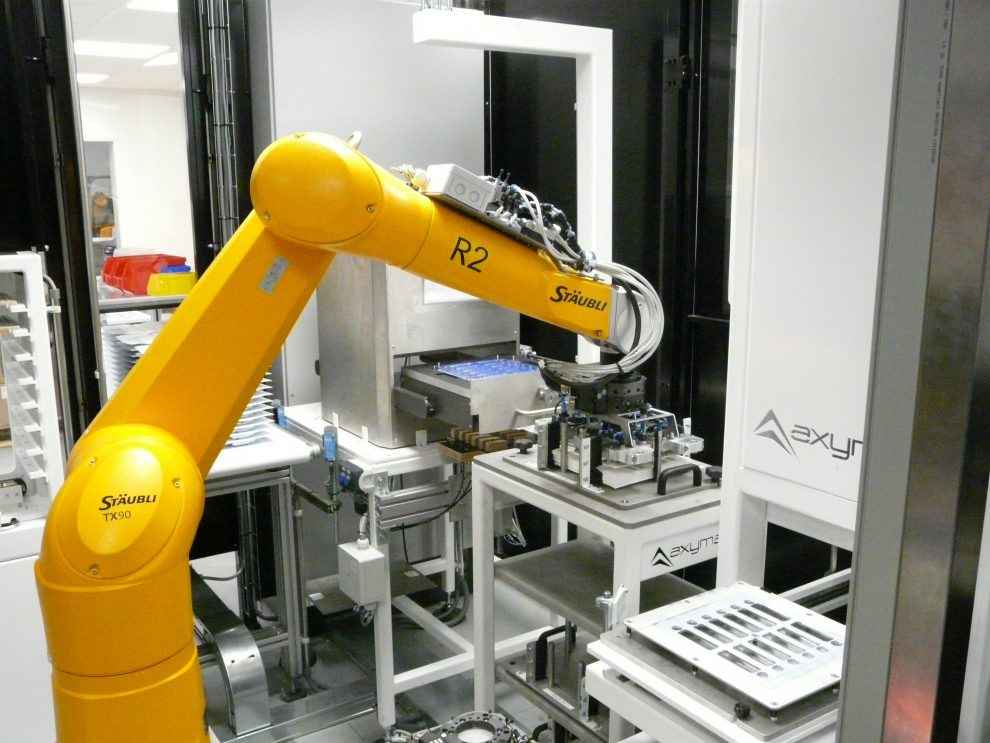 At Axymatic, we know that developing machines is one thing. However, letting those machines work together is yet an entirely different matter. That is why we have specialised in robot integration. Our expertise is the factor needed to deliver a high-quality installation.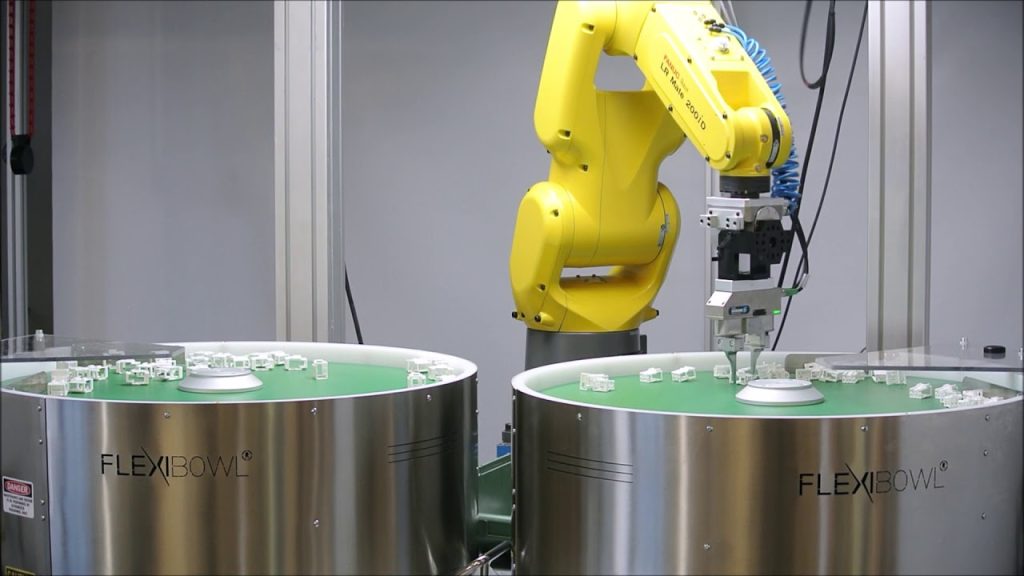 An efficient supply of components to an assembly line can make the difference for better cycle times. As with upgrading or replacing assembly machines, the components' supply must also be considered to get as much output as possible.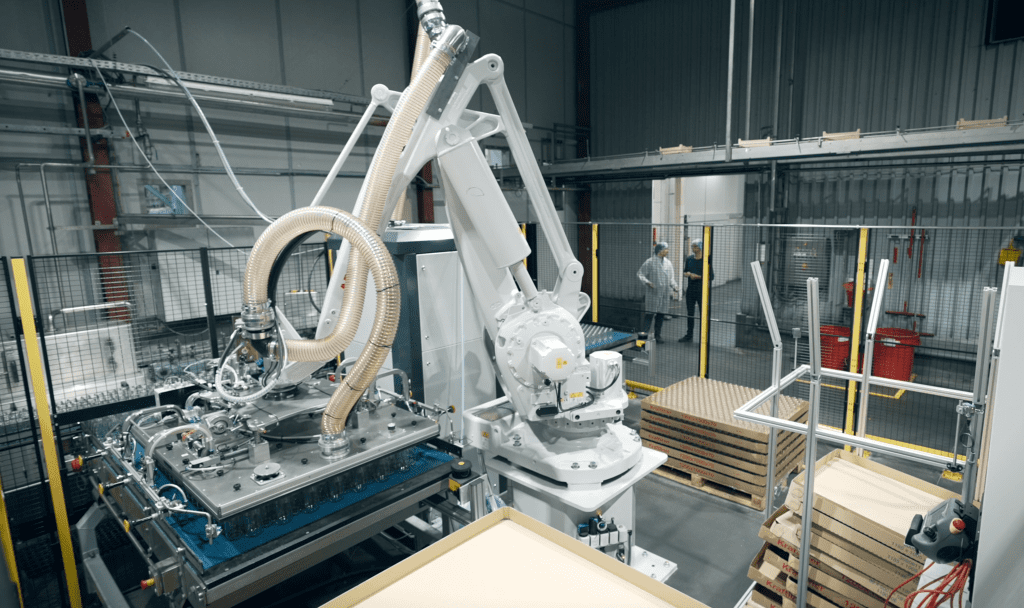 Whether it is a spring that needs to be assembled or boxes that need to be stacked. The general idea is that goods are picked up at high speed and positioned with great accuracy. The ease with which an experienced operator performs such tasks is sometimes misleading.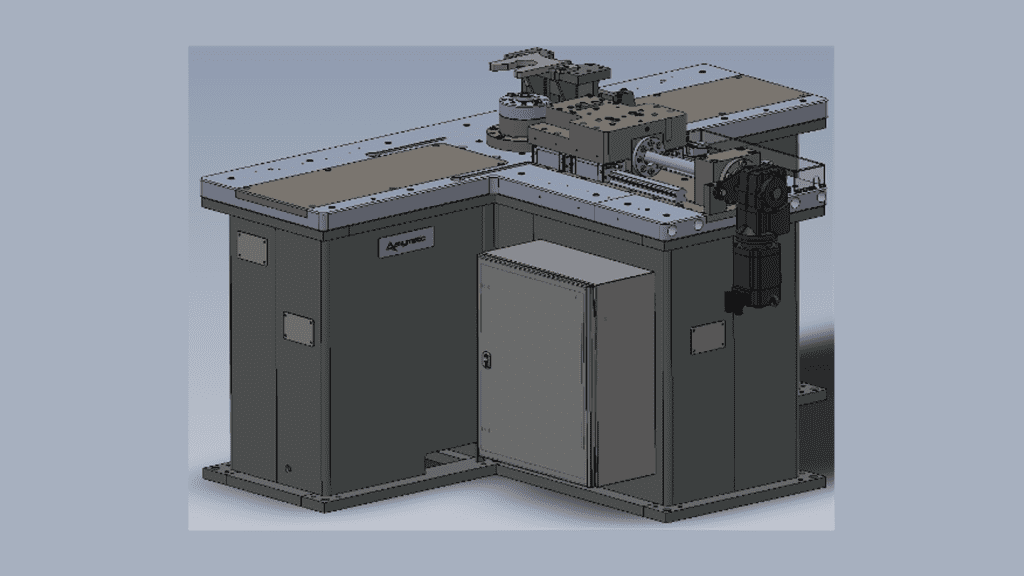 A machine is essentially the most crucial tool in your production. As said, "use a tool for what it was made for". When manufacturing your product, you need the right tool, and this is where we can help.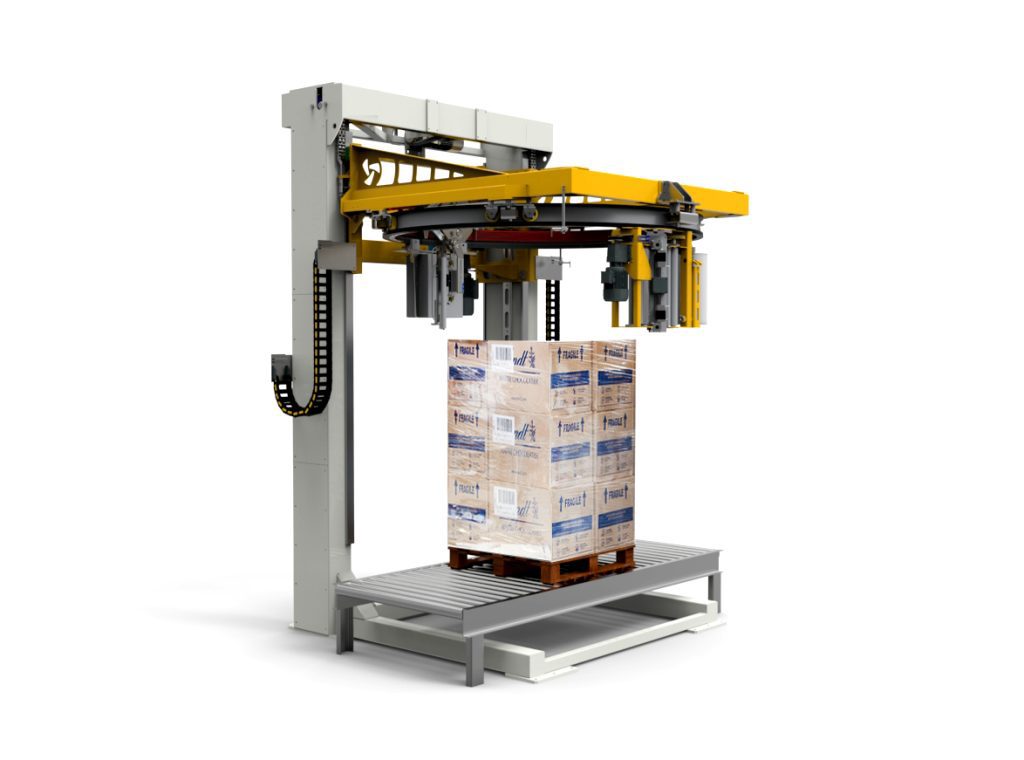 A wrapping machine is standard after an end-of-line installation. Our fully automatic wrapping system eliminates production waiting times, as operators no longer need to perform manual operations.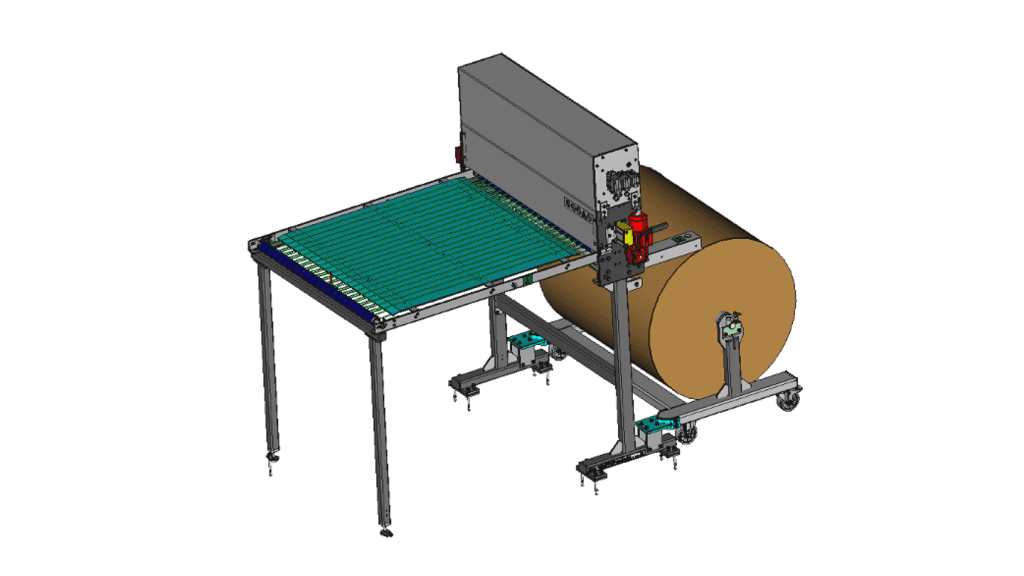 When palletising boxes, crates, cans, shrink wrap or others, it is often necessary to add an intermediate layer for a sturdy stacked pallet. An intersheet improves the safety of transporting the products to your customer.
Electrical Engineering consists of many different tasks. We help with technical calculations and schematics, writing specifications, preparing, evaluating and selecting hardware and testing new processes and installations.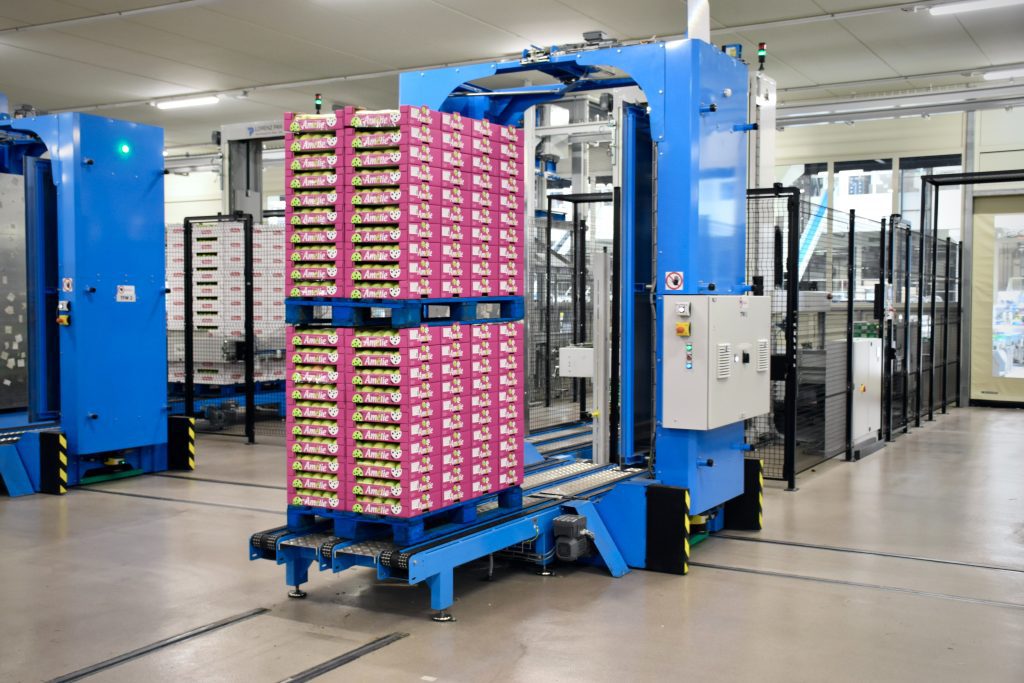 Building conveyor systems allow, among other things, heavy, bulky loads and materials to be moved automatically and quickly. This minimises human error, lowers workplace risk and reduces labour costs.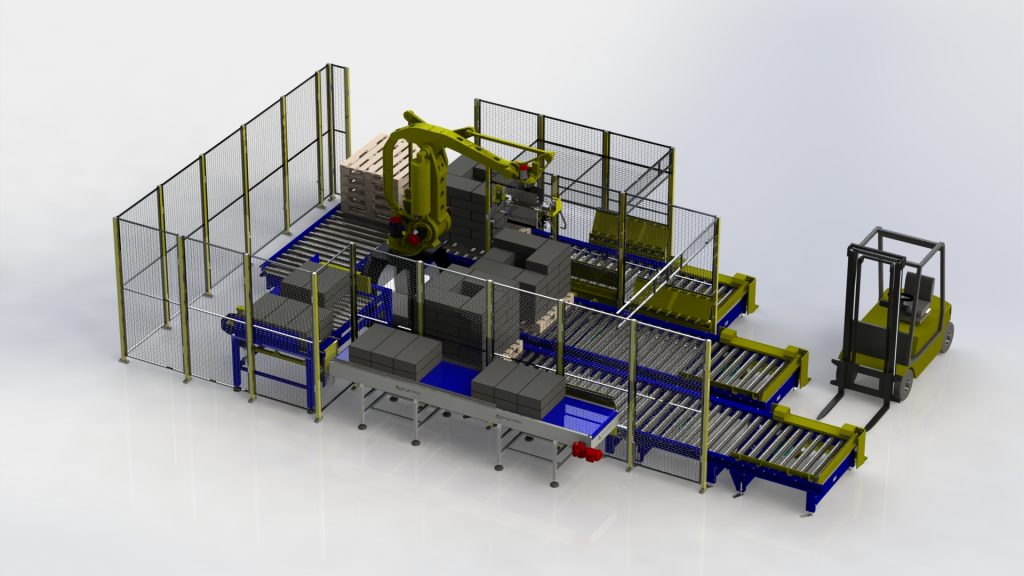 We carry out a proof of concept study to verify whether a particular concept has practical potential. An analysis involves thoroughly designing and testing the feasibility of an innovative installation via 3D simulations.
Our consultants can manage an entire project or support phases ranging from concept development to final installation. Professionalism is guaranteed by our broad knowledge and experience in electronics, mechanics, software and robotisation.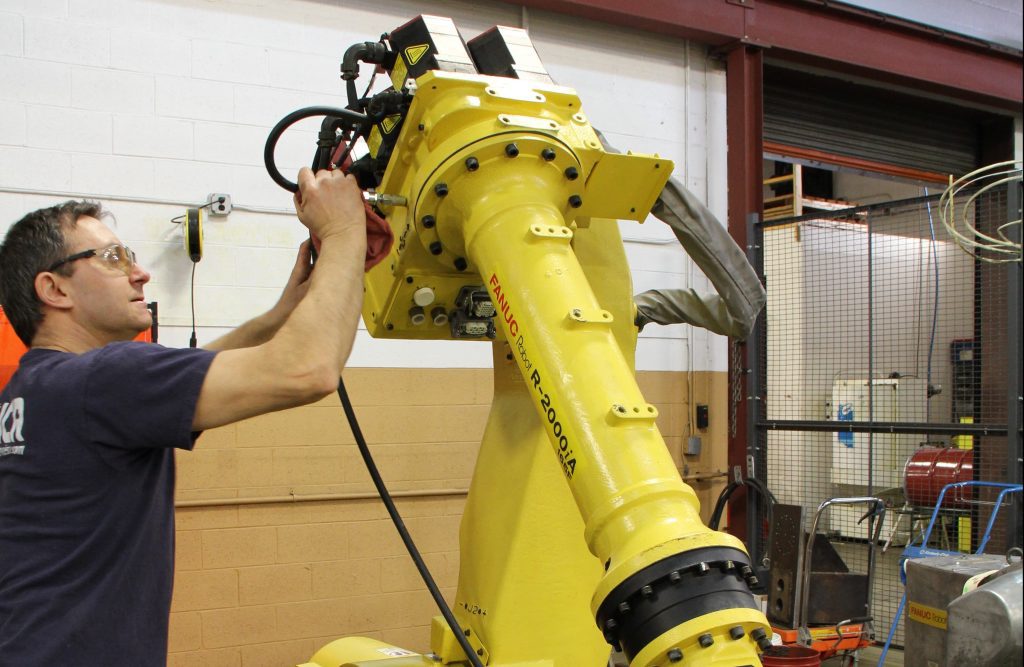 To prevent downtime, we perform the work necessary to keep robots and robotic systems in working condition through service maintenance. What makes us unique is that we can estimate which parts need to be replaced to keep the system working efficiently.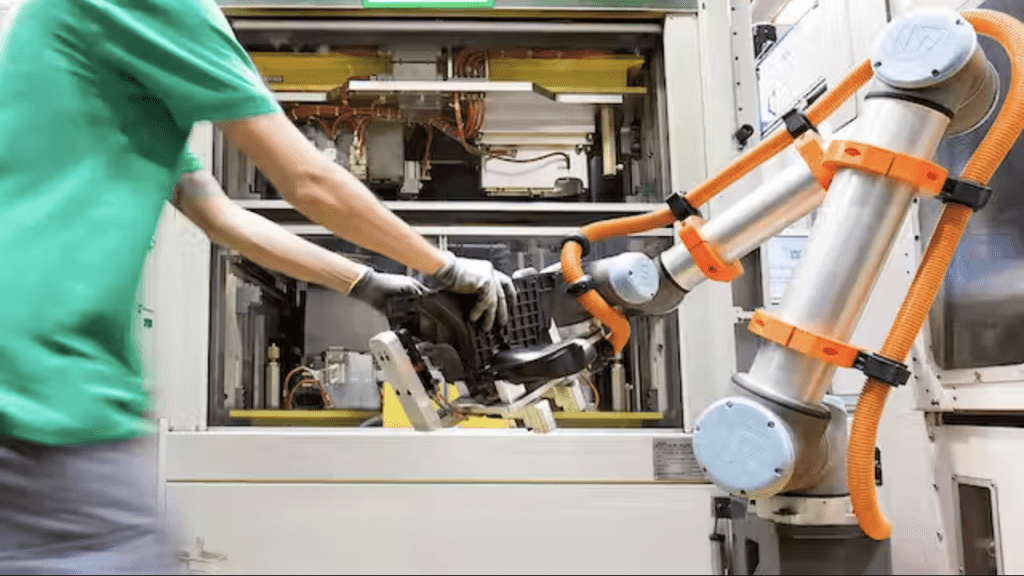 Making a plant operational requires a dedicated expert safety study. From robotic to cobot installations, we can help you verify your project.
Would you like to automate your factory? We would love to help you